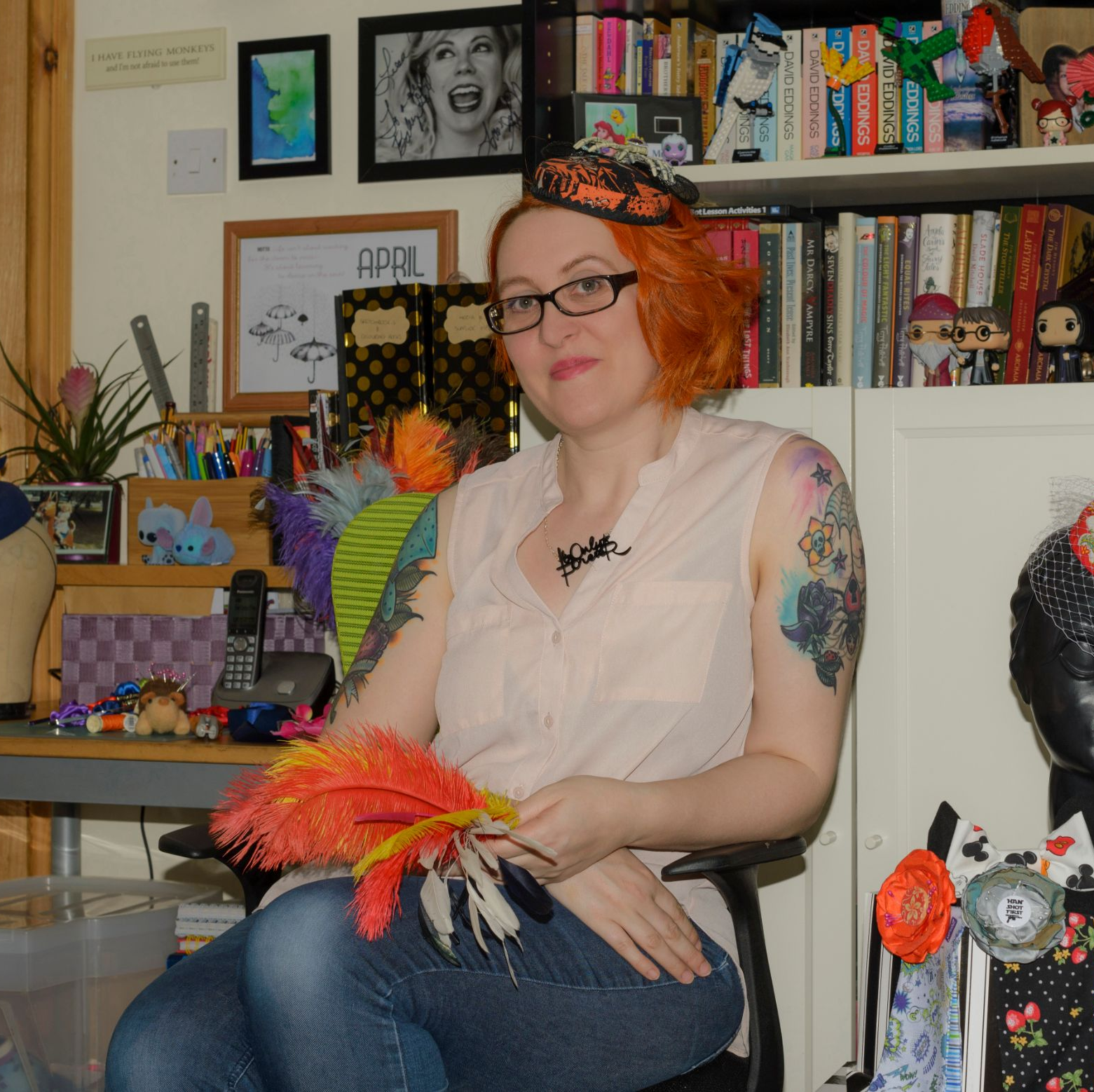 She had a wide brimmed straw hat that she wore on sunny days, a floppy black velvet hat with roses on for everyday, and a large collection of different woolly bobble hats for the cold Scottish winter (and sometimes summer) weather. But her favourite hats were those found in her dressing up box... a red velvet pillbox with sumptuous amounts of feathers and veiling, a little black cocktail hat topped with a black satin bow and a wedding veil made from the softest ivory tulle fabric with gold stitching and pearls.
This little girl grew up, and as she did, her love of hats grew too. Then one day, when she couldn't find a hat she liked for a Gothic event, she decided to try her hand at making one herself instead. She grabbed a load of craft supplies and set about creating a Victorian Inspired Riding Hat. Proudly she wore her creation that weekend and her friends all asked, "Where did you get that hat?". "I made it myself." She replied. "Wow, thats amazing! Could you make me one too?", They would ask... and the start of a business idea was born.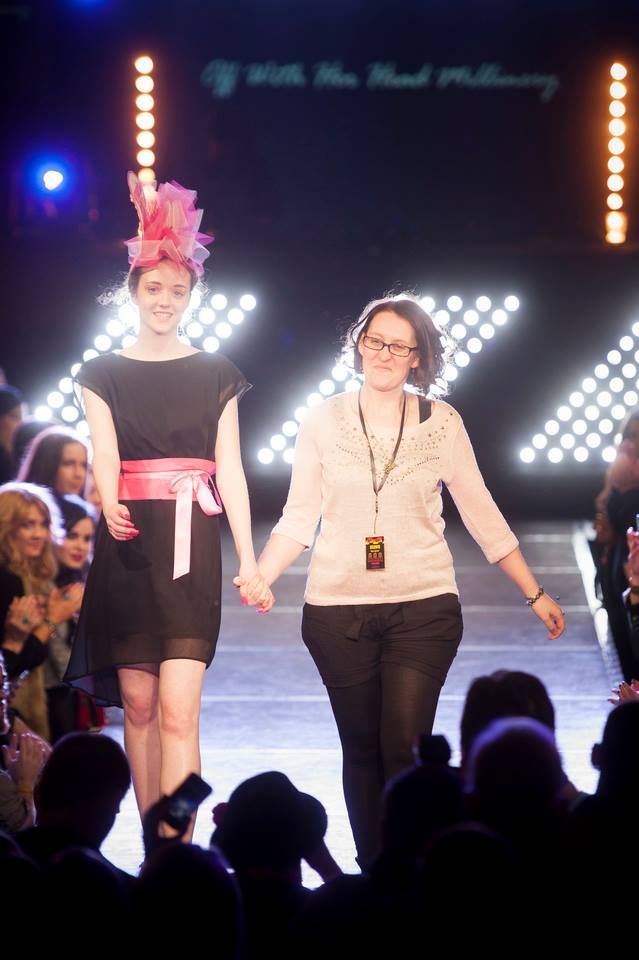 Off With Her Head Millinery was established as a business in May 2009. From that day on the business has been constantly evolving. I'm always learning new skills and trying new things. I love creating eye-catching vintage inspired hats, fascinators and hair accessories that speak to your own quirky individual style. I specialise in alternative bridal wear; helping you create your amazing, alternative wedding day! I always try to work within your budget, striving to create quality pieces at reasonable prices, each as unique as you are!
My designs have been featured in The Burlesque Bible, Alt Fashion Magazine, Coveted, and Devolution Magazine and I have written several articles on Millinery in Film and TV for Vintage Life Magazine.

My 2013 "Turning Japanese" collection, inspired by classical Japanese Art Styles debuted at the Nightwalk Fashion Show, in The Arches, Glasgow.
I am a member of Shop Scotland; supporting small, independant businesses, artists and crafters from all across Scotland.